THE THOUGHTFUL INVESTOR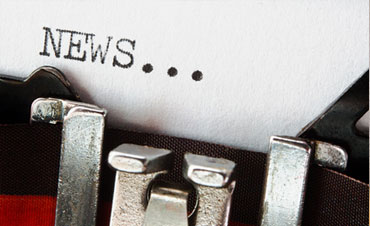 CLIENT NEWSLETTERS AND SOCIAL MEDIA CONTENT FOR FINANCIAL ADVISORS
Companies that stay in regular contact with their customers and prospects build relationships that last. Newsletters are an exceptionally effective way of maintaining contact on a regular basis. Financial Communications Associates makes that contact even easier with professional newsletters and content customized for each advisor. The Thoughtful Investor newsletter and its derivatives are designed for financial advisors whose investment approaches use technical analysis, dynamic asset allocation, tactical asset allocation, sector rotation, market timing, individual fund timing, and other forms of proactive strategies that look at where the market is today rather than where it has been. Each quarter features articles specifically promoting active investment management of client assets.
BENEFITS
When you don't have time to contact your key audiences in person as often as you would like, newsletters and social media content fill the void.

Establish your credentials, sharing useful information on a regular basis on the latest trends affecting the market and good money management practices.

Ensure that your outreach is consistent, high quality and effective by using The Thoughtful Investor client newsletters or individual articles for web and social media content.
OUR CLIENTS
MANAGE INVESTMENTS FOR REAL PEOPLE
Our clients are active investment managers who believe in the value of:
Managing the risk of market downturns
Optimizing portfolio allocations based on current market trends
Investing based on where the market is, not where it has been
Reducing portfolio volatility
These are investment managers who don't fit the mold of generic sales materials. Firms that want their own look, their personality and their investment focus to dominate their marketing materials. The typical investment advisor newsletter promotes buy-and-hold passive portfolios. The Thoughtful Investor recognizes that real people need investment approaches that manage market risk, rather than leaving them vulnerable to bear markets. Each Thoughtful Investor and its affiliated newsletters feature articles in support of active investment management along with reflections on the financial markets and practical financial advice.
---
FOUNDER AND EDITOR
---
Newsletters
OUR SKILLS
CLEAR, CONCISE, INFORMATIVE
Our goal is to produce FINRA compliant, well-written articles that provide useable information and enhance the advisor's standing with clients and prospects.
AUTHORED ARTICLES
THE EFFICIENT FRONTIER FAILS THE TEST OF TIME
Published in ProActive Advisor, this article by Linda Ferentchak illustrates that the efficient frontier is a moving target and not very efficient at all.
READ ARTICLE